Maximise fintech growth with AI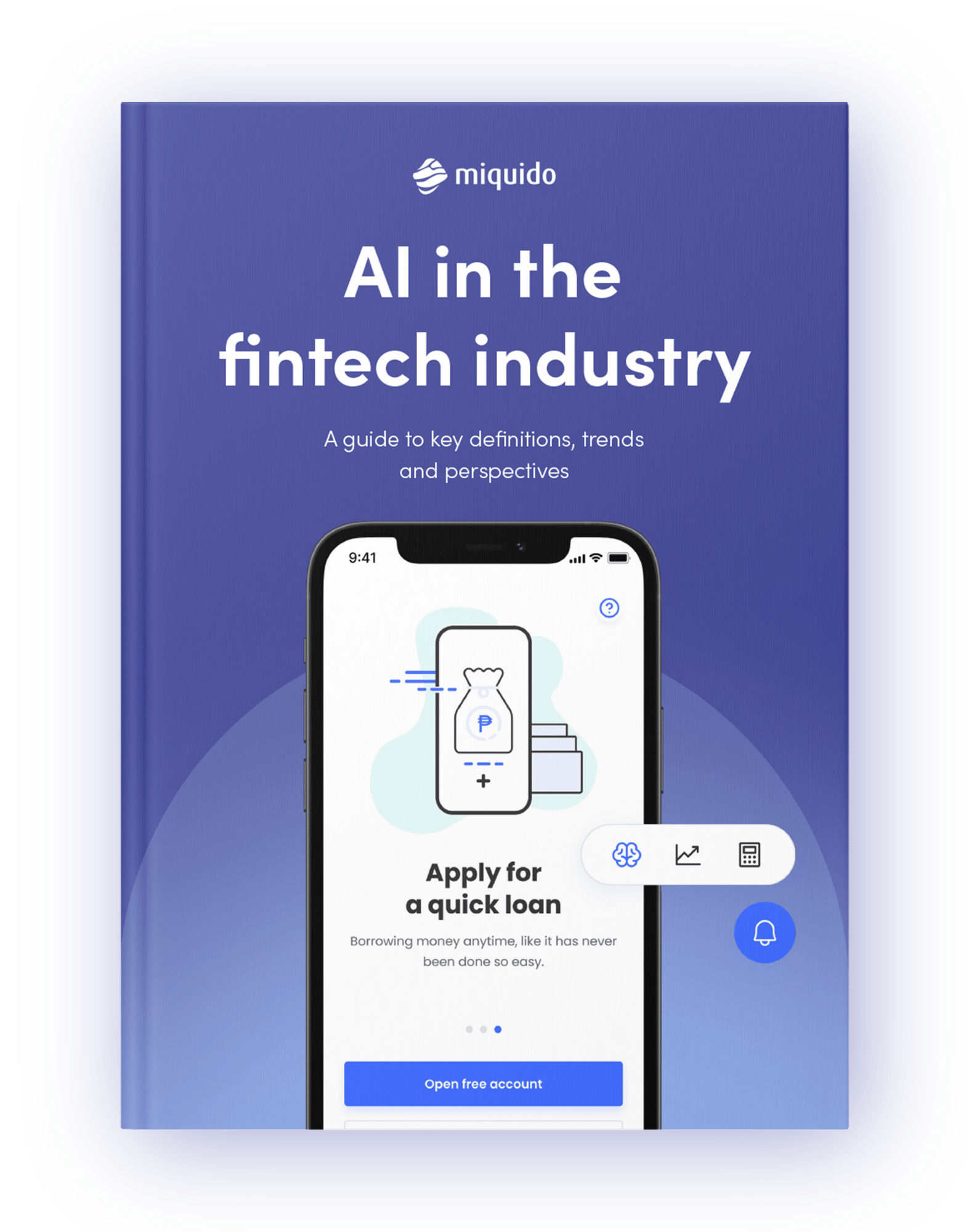 How AI brings value to fintech?
The recent development of AI has unlocked previously unseen opportunities for fintech. Customer service, risk assessment, credit scoring, cybersecurity, automation of repetitive tasks – AI permeates the financial industry incrementally, improving all mentioned areas to the consumer and business delight.
The estimated size of AI in the fintech market is $42.83 billion in 2023. It is expected to reach $49.43 billion by 2028, with an impressive CAGR of 2.91% during the forecast period. The potential of AI in fintech is huge, but it can only be harnessed if it is directed correctly. Therefore, it is crucial to understand how to act quickly and where to seek the right guidance to embrace its far-reaching impact fully. From chatbot-based customer onboarding to fraud detection through advanced machine learning algorithms, AI has the potential to revolutionise every facet of the fintech industry. With that being said, embracing AI is not an easy challenge.
Our guide can be your compass on the transformative AI journey. Learn how to innovate boldly and navigate the evolving landscape of fintech with confidence.

Jerzy Biernacki
Generative AI Expert
Chief AI Officer at Miquido
Download our guide and explore
The key AI definitions, including types and subsets,

The ways in which AI can enhance customer service and help to secure a multichannel presence,

How machine learning can be used to improve fraud detection,

The ability of AI to automate repetitive tasks, including data analysis and reporting,

The additional benefits that AI brings to fintech,

The top use cases of AI in financial companies.
Drive your business growth with AI!
Fill out the form and download the expert publication dedicated to artificial intelligence and fintech. Whether you are an entrepreneur, investor, tech enthusiast, or business aficionado, our guide will help you to identify trends, benefits, and tips explicitly tailored for financial companies, fully unlocking the potential of the AI boom.