Redefining Financial Industry: Flutter in FinTech Guide
Whether you're wondering how to enter the saturated market with a new project or looking for a way to reinvent your product in the face of the economic downturn – our guide will introduce you to the trend that will define what players stay in the fintech game.

Get exclusive insights from our strategic tech partnership with one of the largest banks in Asia. Discover the tools that will allow you to react promptly to every change in the dynamically evolving fintech market.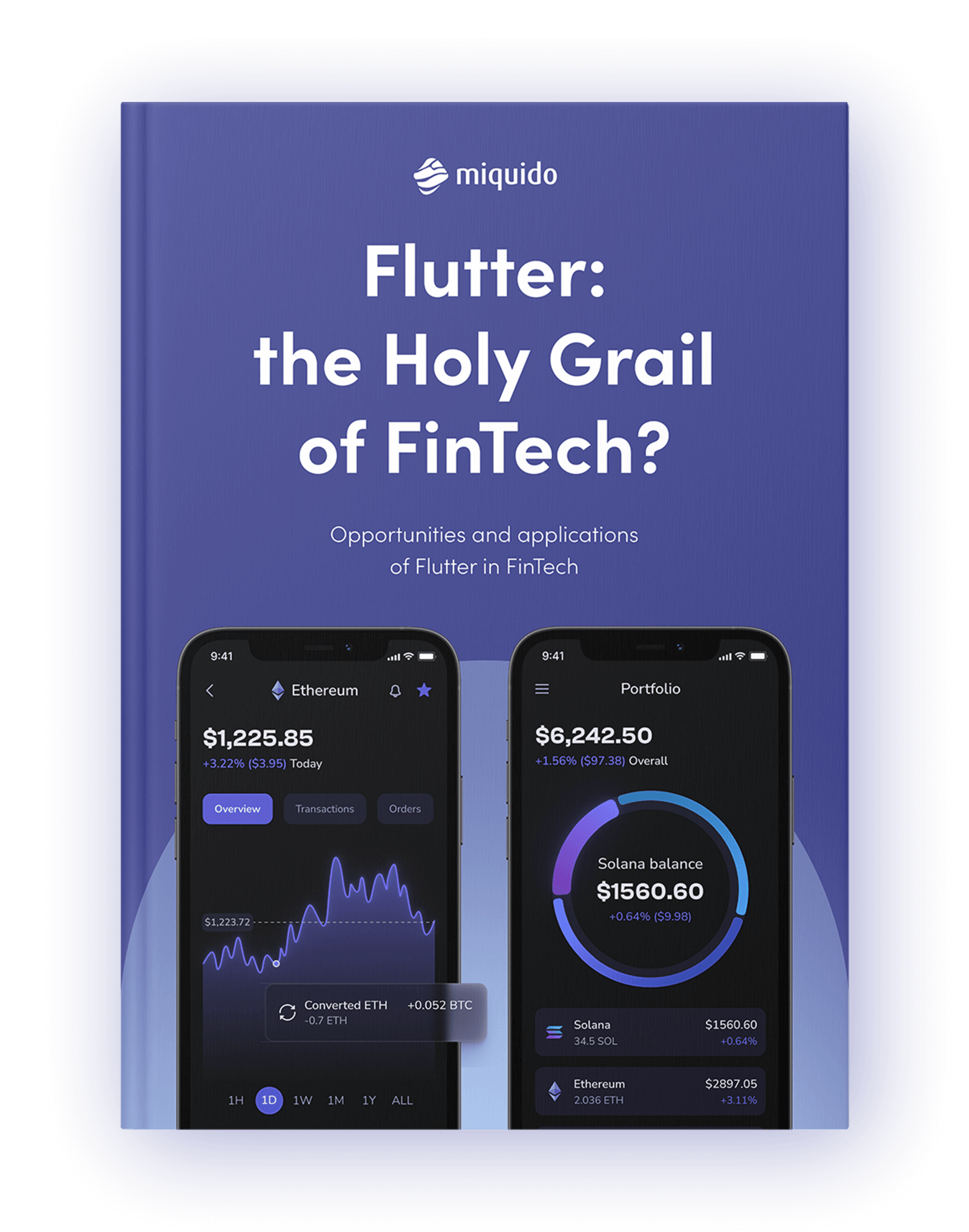 +50 million users currently use the fintech applications developed by Miquido. As a strategic technology partner of one of the largest Asian banks, we got used to challenging the status quo.
The idea of exploring Flutter's potential in the fintech industry came from the need to ensure our fintech clients genuinely stay ahead of their time.

Today we can firmly say: Flutter and Fintech make a powerful match that gives a real, measurable advantage to businesses that dare to try it.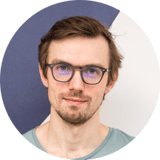 Paweł Jędruch
Head of Technology at Miquido
Download the Flutter in FinTech guide and be the first to know
Why the cross-platform technology will be crucial for fintech in 2023
Which big banks already use Flutter in their apps
What results can you expect by choosing Google's framework for your project
Discover
the know-how of Miquido experts - the team who helped Google shape Flutter

Follow
the footsteps of our enterprise clients: BNP Paribas, Santander, Nextbank

Prepare
your company to smoothly enter the next chapter of the technological race in the fintech industry
Redefining FinTech in 2023
Do you know how to ensure unlimited flexibility and scalability in the era of fintech disruption?
Fill out the form and download a free guide revealing the groundbreaking possibilities of Flutter and cross-platform technology