The Future Of Mobile App Development Report
Miquido free resources
Drill down this comprehensive report on the future of mobile app development and the most promising industry trends and plan ahead of the time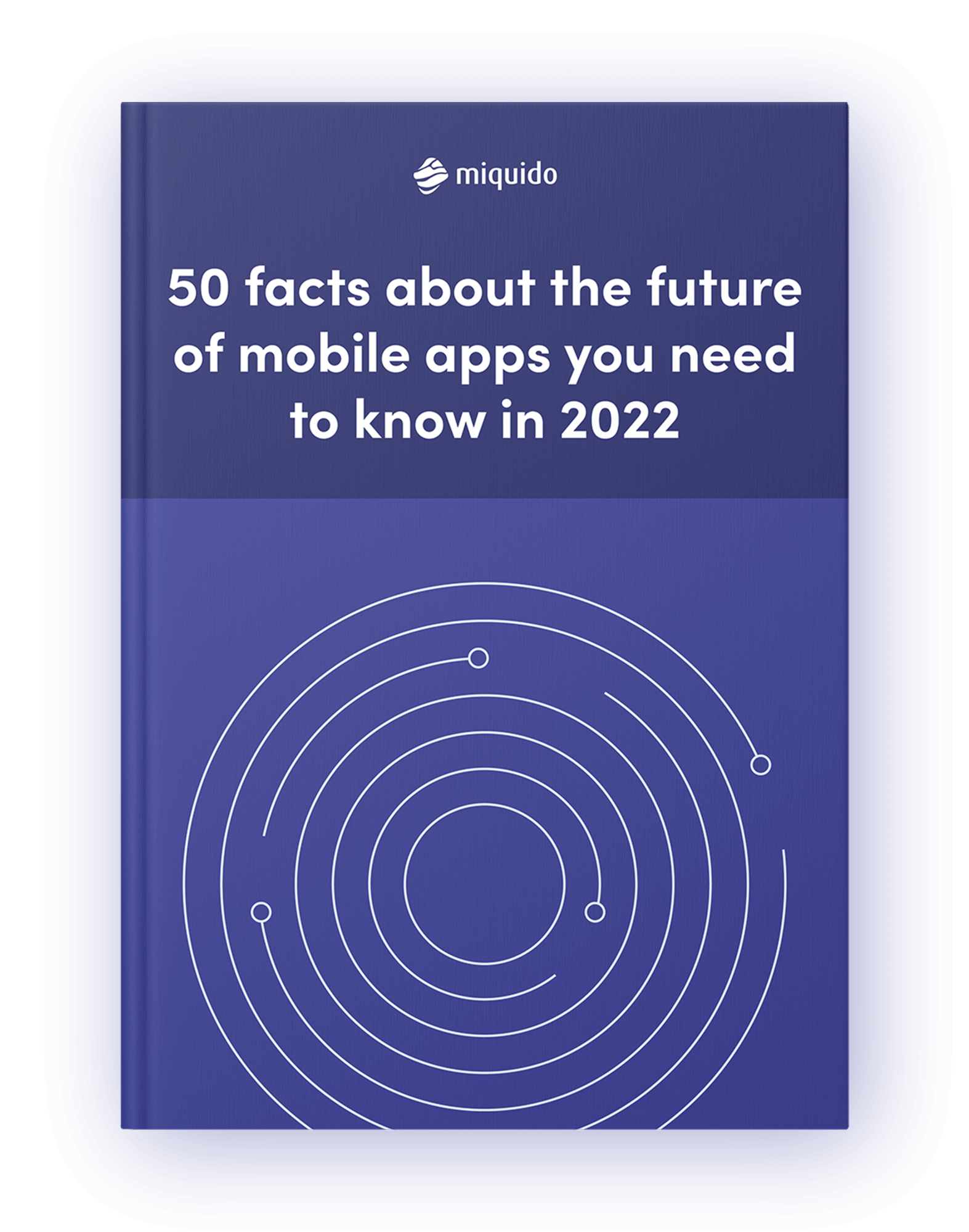 Just one more step till you get

lifetime access to this free report
50+ statistical observations about the future of mobile development
An overview of the current state of the mobile industry
Summarised forecasts from respected sources
Insightful take-aways on how to adjust your business strategy
For every business stakeholder interested in building a future-proof strategy for adopting new technology and scalable growth.
You will definitely find it helpful if you are a CEO, an executive, or a director at a company of any size targeting the international market.
Make sure this report is worth your while
Start future-proofing your business today
The world of technology is changing rapidly, with one trend quickly replacing another. In order to be react to the shifts in the public's moods, interests, and priorities, you need to have an understanding of what tomorrow may bring. And nothing will tell you that better than numbers. We have carefully researched, analysed and selected the most pressing forecasts from the most respected sources available in order to make sure you will have the upper hand in the game. So make sure you give it a look before setting up your goals for the next year!
This report will help you make informed decisions about the course you should take, select the most promising technologies in order to grow as a business, and set the course for the next 3 to 5 years of your strategy. It will be an invaluable help for every business owner who wants to incorporate future-proof solutions. Keeping an eye on the latest industry trends and changes is the key to success and with these 50 facts and statistics about the future of mobile app development you are sure to be prepared for whatever the tech storm may bring.