Harness the power of Generative AI for Startups
The last few months have been a time of AI-powered revolution. We suddenly witnessed how several startups not only survived but also thrived during the economic maelstrom.
At Miquido, we are dedicated to helping our clients get the most out of AI-based solutions. Hence, we want to show you how to join the generative AI revolution and speed up your startup growth. Our overview will introduce you to the world of cutting-edge AI models, such as GPT-4, DALL·E 2, Midjourney and Stable Diffusion. We will show you how to use these advanced systems to support your startup in everyday processes: from generating original content through creating advanced reports to developing complex software.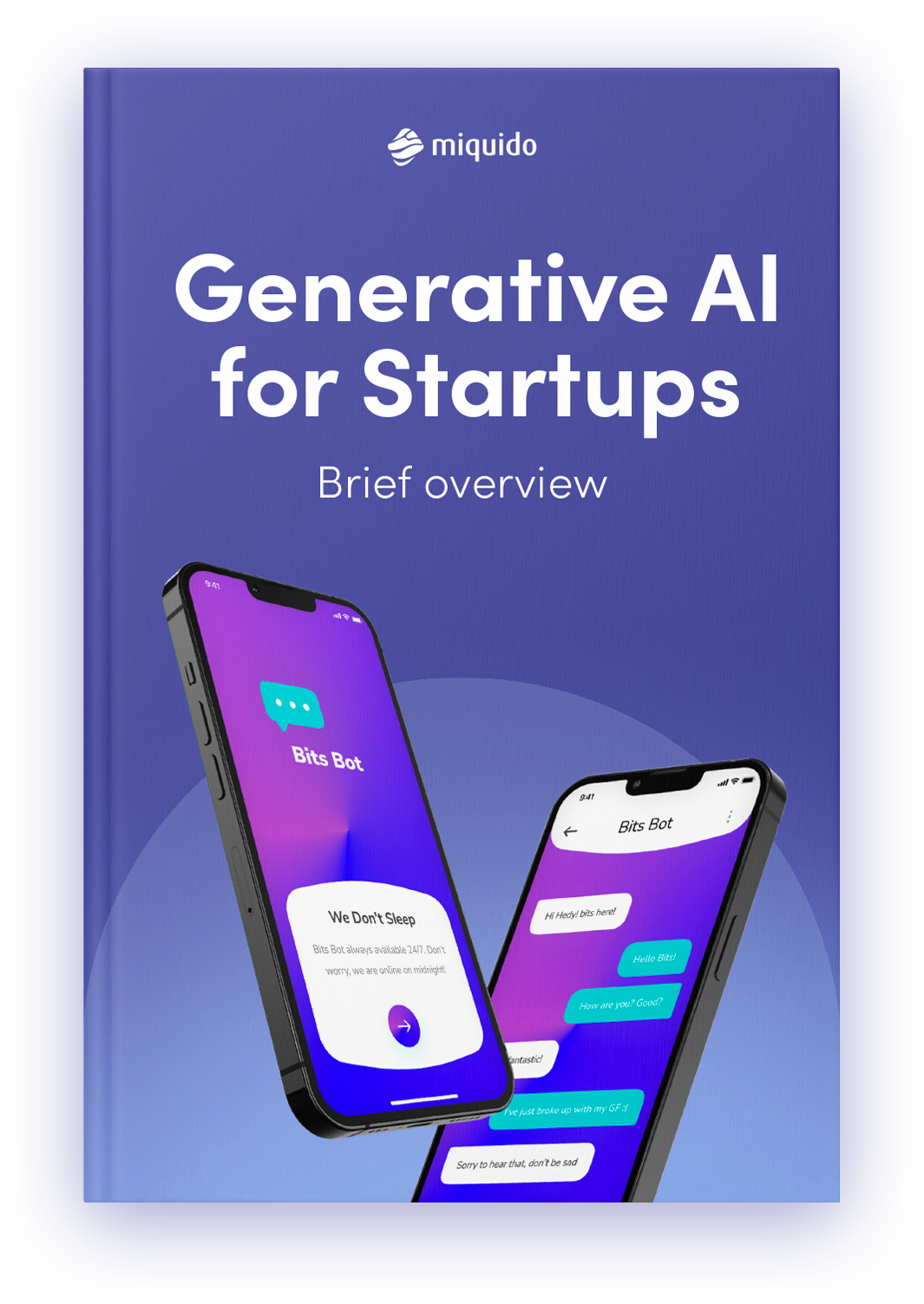 Accelerate your startup with generative AI guide I believe it's essential to understand how generative AI tools can help businesses develop more sophisticated and user-centred mobile and web applications, provide greater customer value, automate operational workflows and improve software solutions. Especially since these capabilities are available to everyone, even those having no specific machine learning skills or technological expertise. With that said, our expert overview will allow you to uncover how your startup business can utilise GenAI's skills to boost development and maintain an edge over rivals.

Jerzy Biernacki
Generative AI Expert
Chief AI Officer at Miquido
Download our overview and be the first to know:
Why GenAI can meaningfully improve sales performance and streamline processes in the early stages of a startup business

How to benefit from automated code generation and debugging with GenAI for faster mobile and web app development

What AI-powered tools will speed up design processes in mobile and web creation

Which companies already use generative AI in their digital products.
Sneak peek to what's inside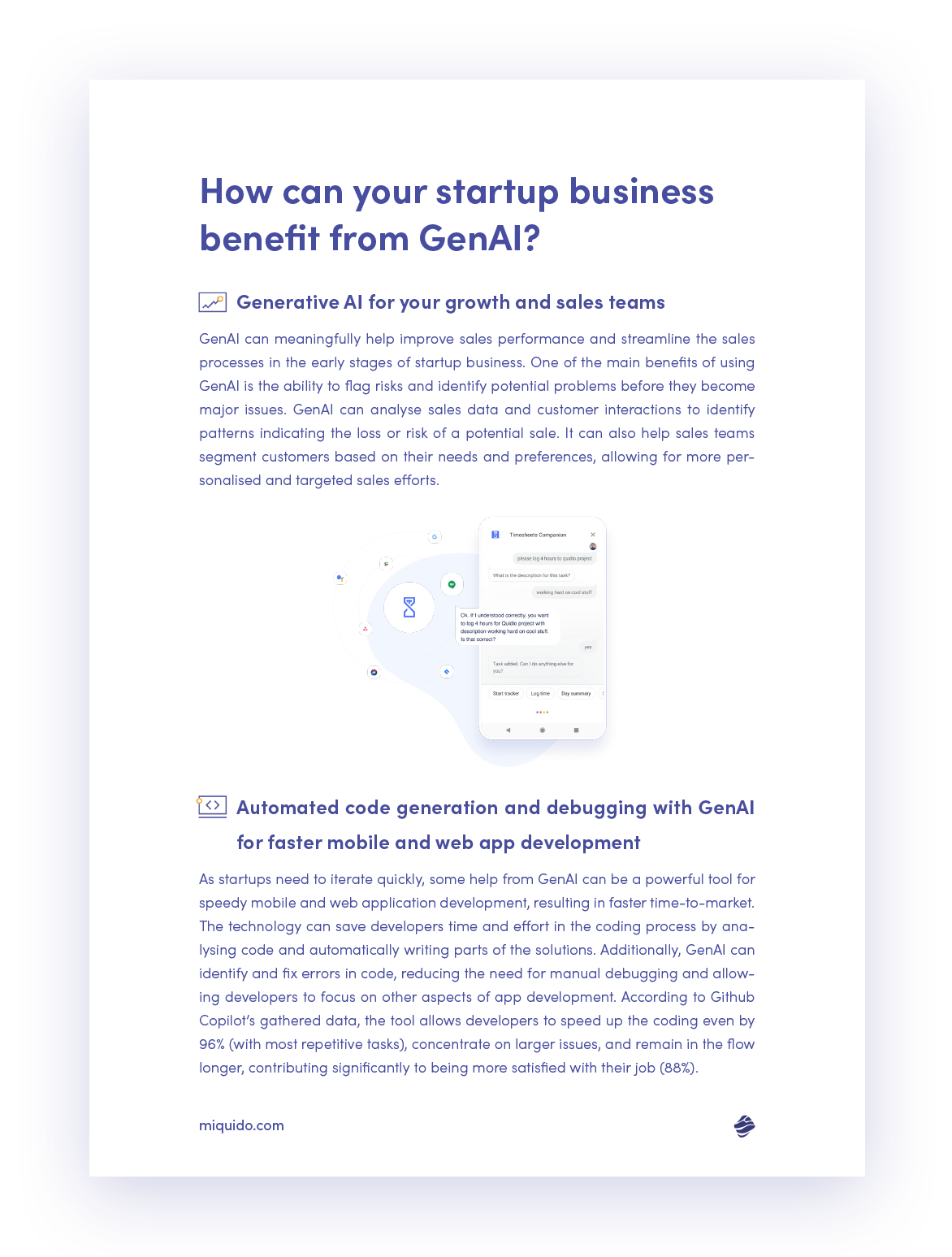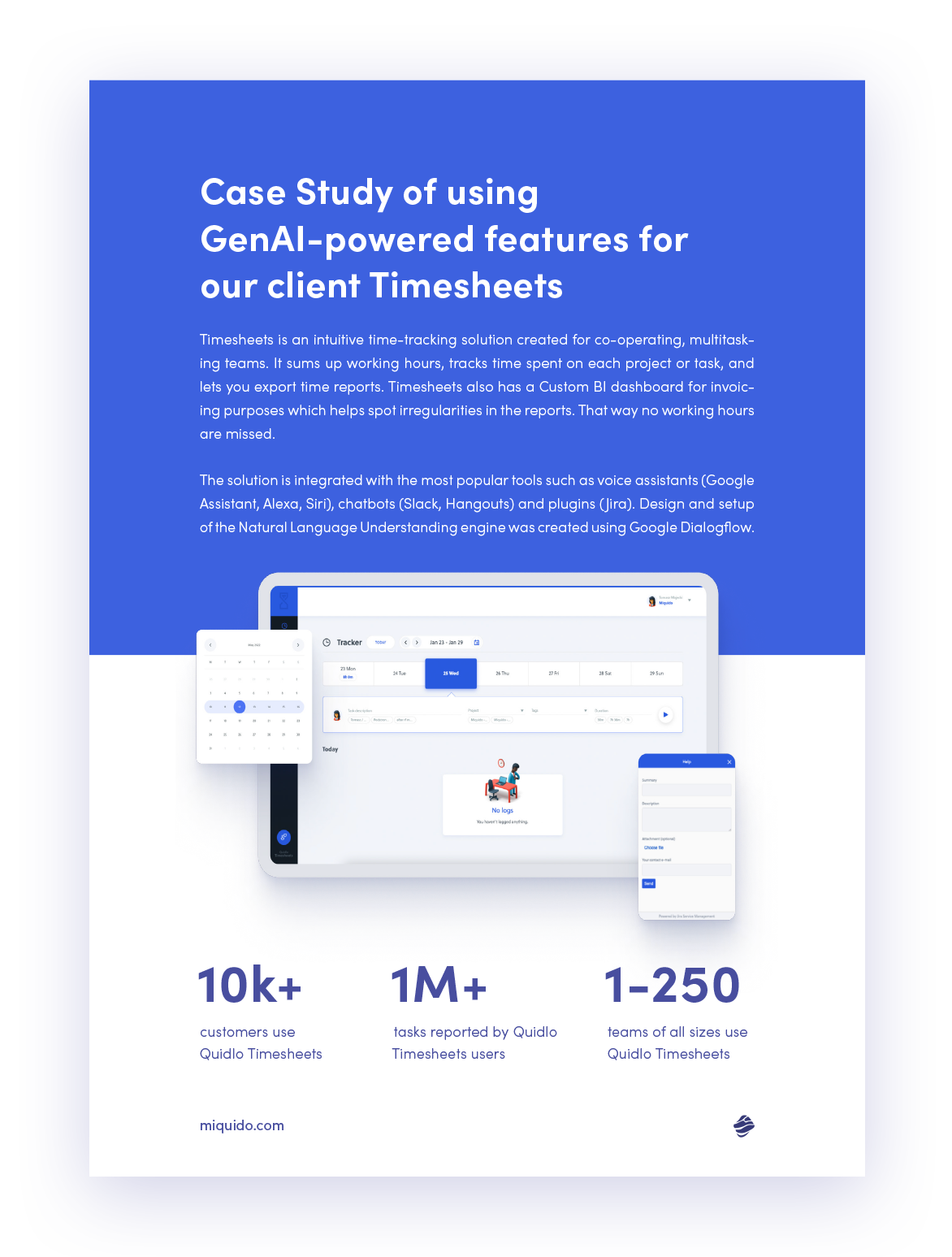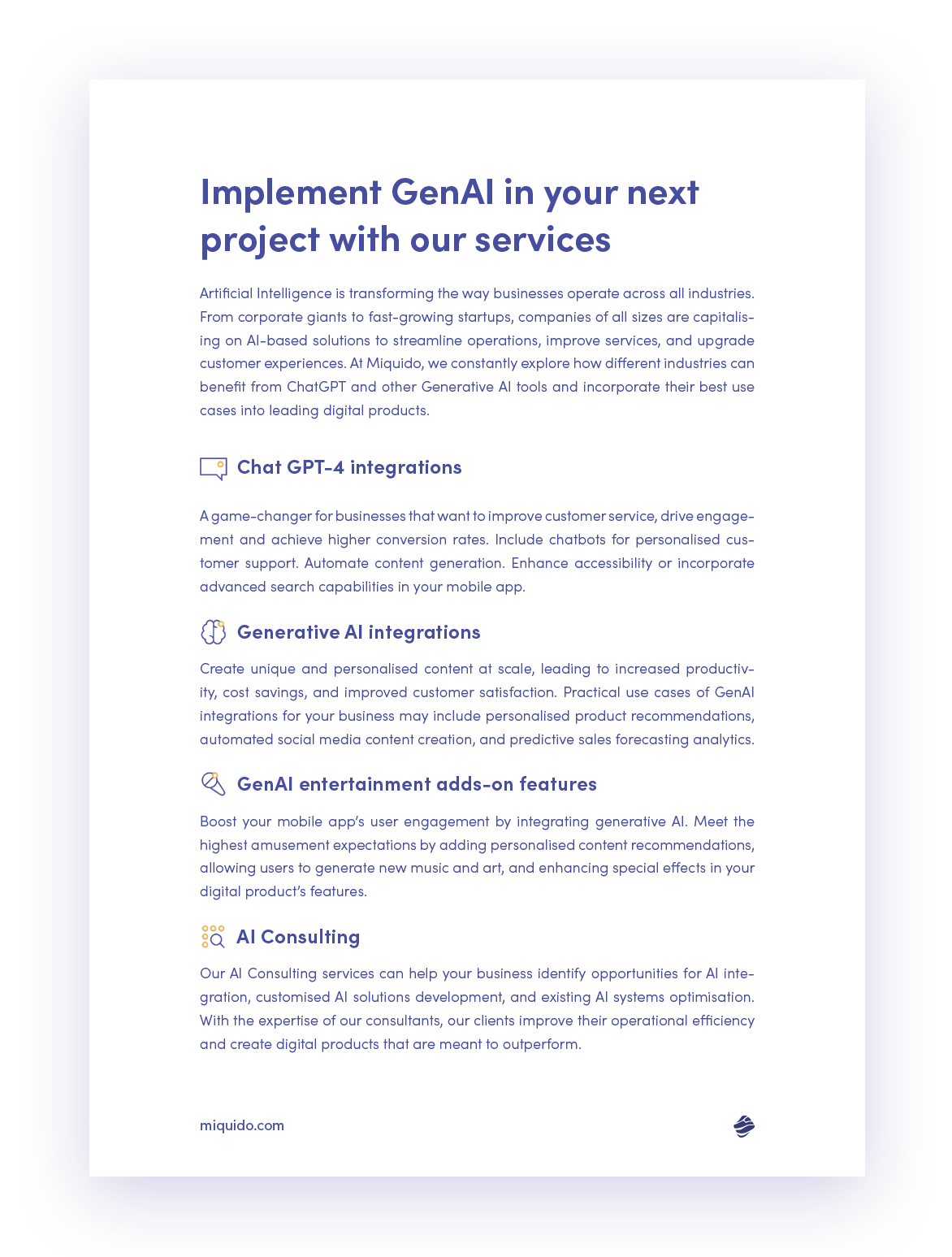 Learn how Generative AI can make your startup thrive
Fill out the form and download a free guide revealing the groundbreaking possibilities of Generative AI, including Chat GPT-4 integrations, Generative AI integrations, GenAI entertainment adds-on features and AI consulting – and make your startup grow through innovation.