Discover current industry trends with Social Mobile Apps Report
Over the past few years, social media apps have taken up a vast part of the daily lives of users, social media marketers, content creators and entrepreneurs. Currently, they not only serve as platforms for socialisation but also shape opinions, increasingly influencing electoral political topics, societal changes, business, even stock markets. What does this mean for businesses, though?
A detailed Social Mobile Apps Report prepared by the Product Design team at Miquido will help you understand how to use the social media momentum to expand your community and generate revenue from your audience. We'll help you fully leverage the social platforms' potential to build engaging and scalable apps and, crucially, align them with your business goals.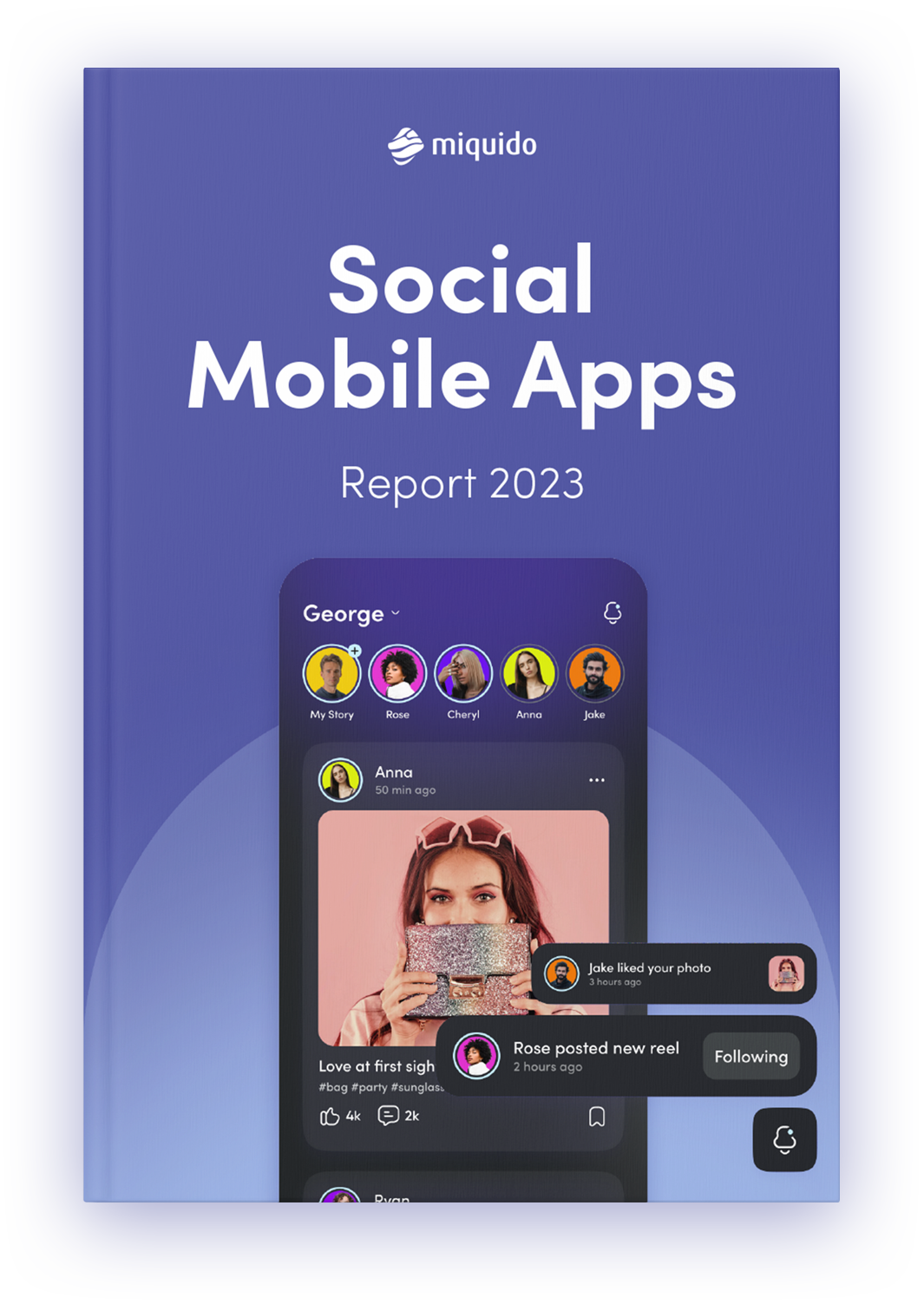 Free Download: Social Apps Report 2023 Download Social Mobile Apps Report To Learn:
2023 global social media industry outlook,
Social media trends that you should include in your strategy roadmap,
The most influential types of social media apps,
Real-life social media app development challenges (and tested solutions),
Must have social media app features.

Social Mobile Apps Report will bring you closer to various types of social media applications, their core must-have functionalities and trends to follow and include in your product strategy. If you're seeking to supercharge your social media presence with tangible, tested solutions, we've got you covered!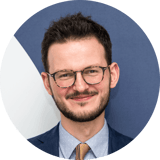 Sławomir Sajdak
Social App Expert at Miquido
Sneak peek to what's inside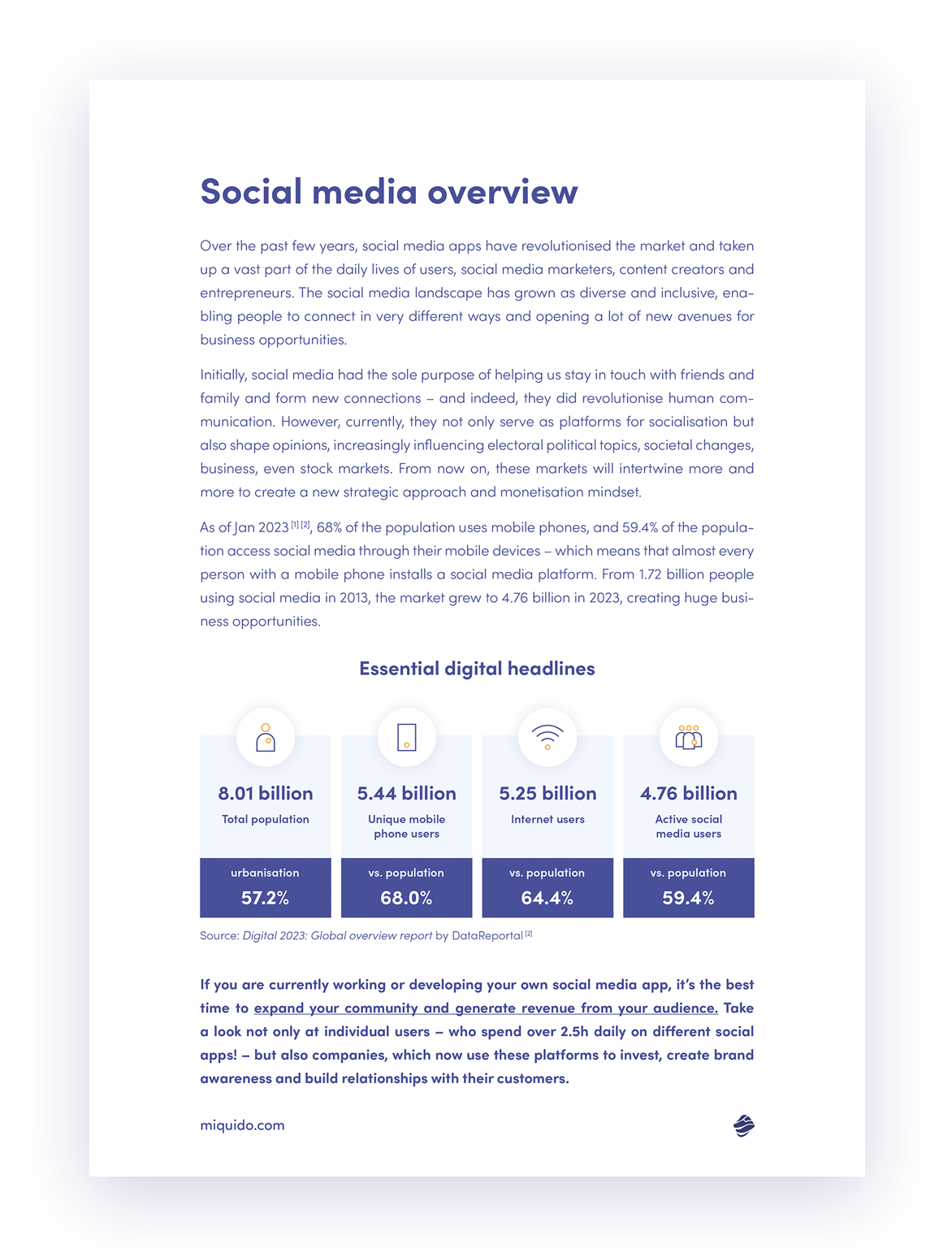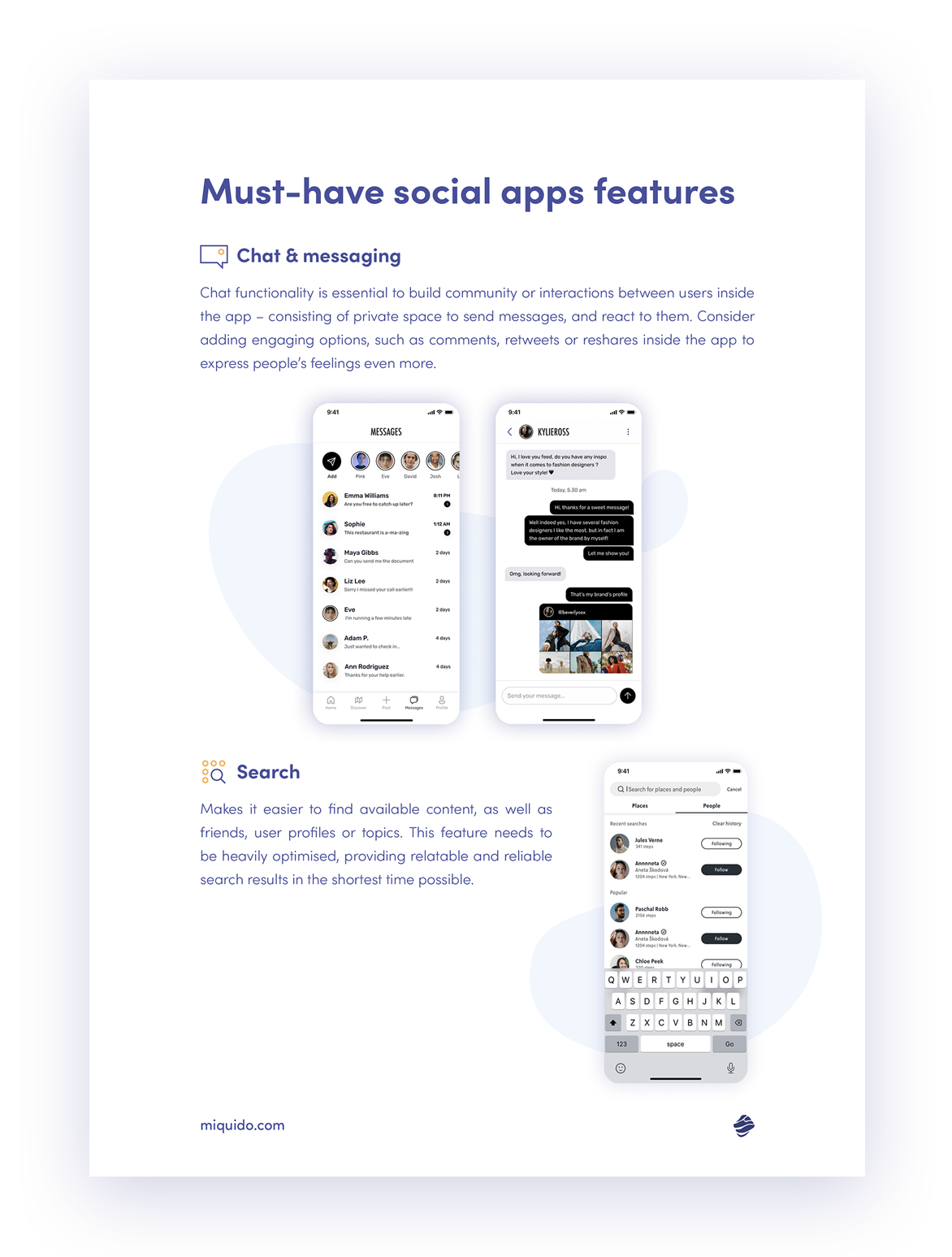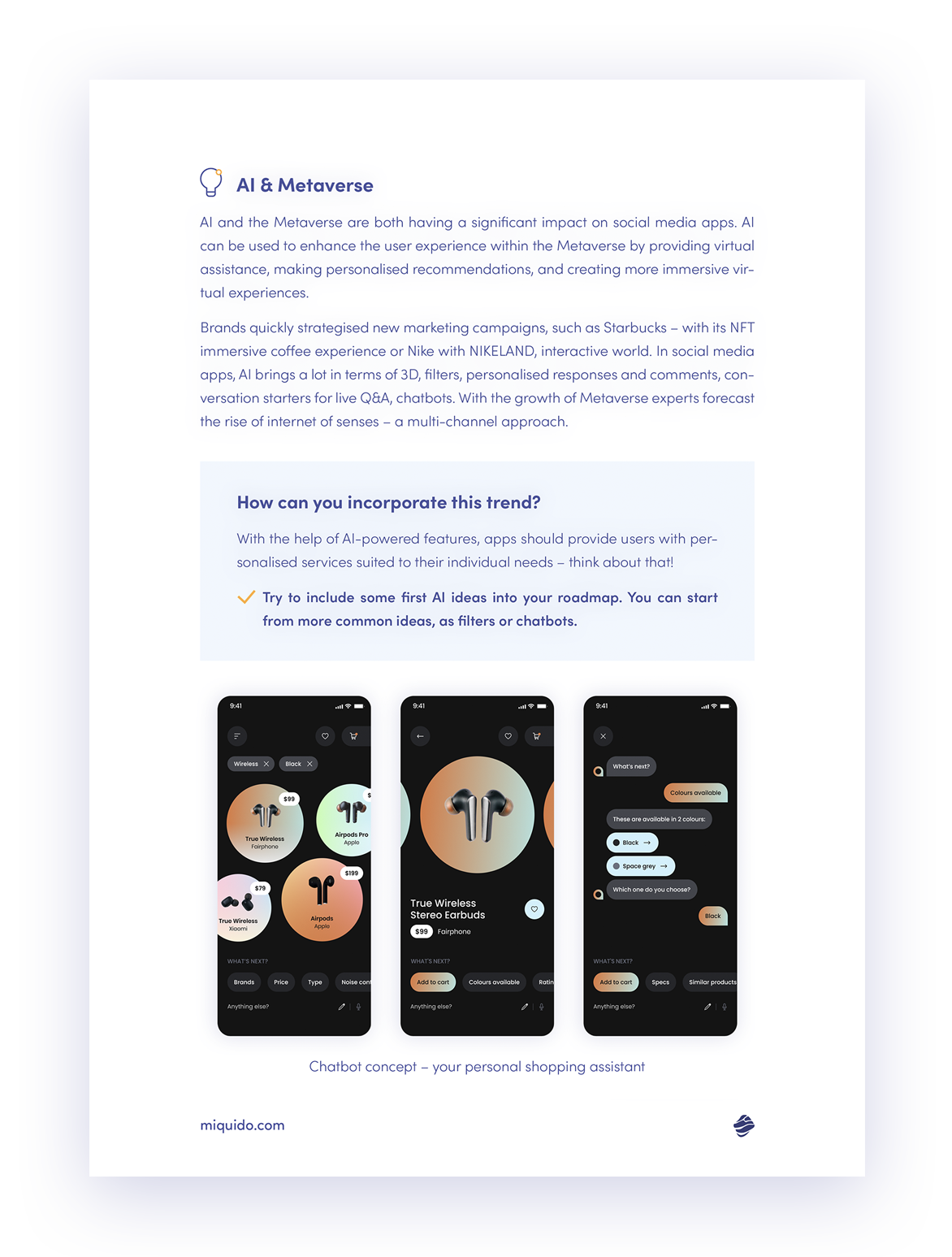 Drive new strategic opportunities and monetisation mindset
Fill out the form, download a free ebook, and get everything you need to know for a successful social mobile app development in 2023, based on new data and expert insights.