Make

bold strategic decisions

based on curated tech insights.
Join over 1000+ business leaders
The tech matters. Let us prove it. Subscribe now.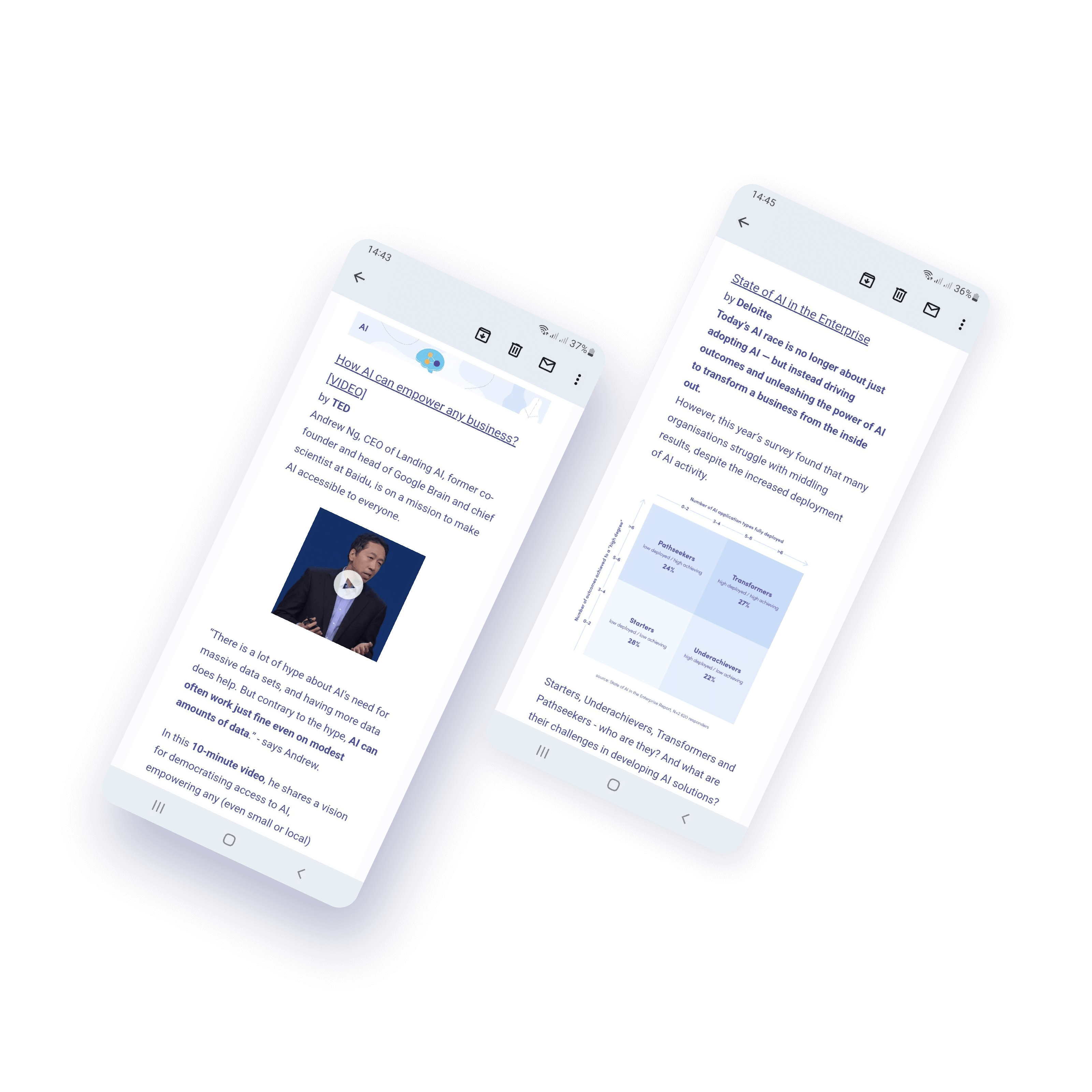 Receive tech news curated by industry experts
Be the 1st one to spot the industry-shaking opportunity:
Artificial Intelligence & Machine Learning,
Software and app development,
Metaverse & Web3.
Make bold strategic decisions based on:
Business leadership & CRO tips,
UX and Design quick fixes,
Product's growth hacks.